Fully covers the iPhone device
Outstanding 98.8% coverage + unbreakable screen protector
(case)
Exceptional coverage and protection (98.8%)
Covers power and volume buttons
Durable flexible material
Ports and connectors covered to protect from dust
Hand strap accessible
Cable manager for headphones
Hand Strap


(Tempered glass screen protector)
Composite materials: tempered glass and PET frame
Protects till the edge
Crystal clear
9H tempered glass protects screen from scratches
Hard to detect smudges, anti-fingerprint finish
Bubble-less
Film will not shatter in the event it is broken
Quality film material made in Japan (Asahi Glass)
Microfiber cleaning cloth, Dust-removing tape
"Magical Tool V3" for easy film application and for organizing the earphone cable
The Maximum Coverage
Simplism [Aegis Pro] Full Guard Set 3D Complex Glass + TPU Case for iPhone ( Aegis Pro Full Guard Set) is a thin, flexible newly developed resin material that protects until the smallest details of the iPhone; making it a complete protective case.
Compatible devices
iPhone 7 (4.7 inches)
Clear Case + White Frame Glass
Clear Case + Black Frame Glass
Case that challenged the limit
The display surface, camera, LED flash, speaker holes extend the scope of protection to be able to cover up to the entire phone. In addition, by completely covering even the silent mode switch, the total protective range, excluding the display surface, is 98.8% (cover rate of 92% in our regular hard cases). This case will defend from even the minute particles such as dust.
A specially designed cap prevents dust from entering the headphone and charging ports.
Coverage extends by circling each speaker and camera hole.
Speaker hole was made not to give any influence to the sound quality.
Indestructible and flexible TPU material
By adopting a flexible thin new material (0.9mm thick), it absorbs all high impact protecting your iPhone from accidental drops. Removing and applying the case is simplified due to its flexibility.
This case, while maintaining a slim operable style, protects every inch of the iPhone to the corners.
Operability does not change. Design to be firmly protected.
The case houses all buttons and ports (audio jack, volume control, silent switch, power button, charging port) and does not impede the camera lens. The case will not be noticed when in use.
Hand Strap
This product includes a matching silicone hand strap. The easy to operate strap firmly attaches to the your wrist to minimize the accidental drop of your iPhone. It is also possible to use any other store bought strap with this phone.
The Most Ultimate Glass Protector
[FLEX 3D] 3D Frame Glass for iPhone Crystal Clear (FLEX frame glass) that comes with Aegis Pro is an indestructible crystal clear tempered glass screen protector providing full coverage up the edges of the screen and is composed of PET and glass.
Although tempered glass is normally used as protection against scratches from blunt force on the face of the screen, the glass remains vulnerable to cracks when dropped directly on the corners.
This product has two different materials: tempered glass which is smooth to the touch and scratch resistant, and PET which is thin and flexible.
It comes in both black and white colors to match the iPhone display and fits as if there is no film on it. With curved edges that cover the entire screen, you can use with confidence knowing the entire screen is protected.
Since no glue is used, no residue will remain on the device after removal.
Bright colors, Crystal Clear
It is a Crystal Clear version, which keeps the clear and colorful contrast. It has the high transparency so that it will keep the original clearness of the screen.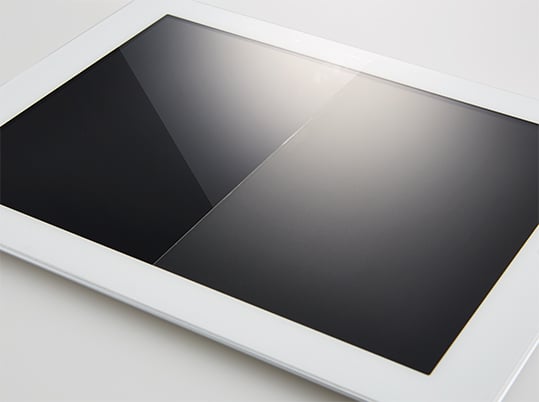 Left:Crystal Clear/RIght:Anti-glare
Fluorine coating
Conventional crystal clear films do not prevent fingerprints and can make the screen dirty after a long time of using the touch panel. This is because the hard coating layer of the film adheres to the grease on your fingers. Once it has fingerprints, you'll needed to scrub hard with a microfiber cloth to wipe them all off.
To solve this problem, this product has a fluorine coating. The surface provides a smooth gliding touch. As the surface gets dirty, a simple wipe with a clean cloth will remove all dirt and smudges from the surface.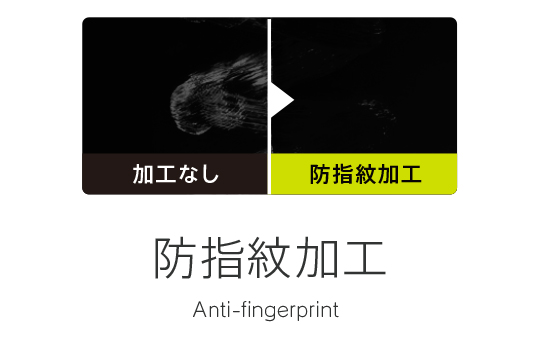 *Anti-fingerprint does not mean that it prevents fingerprints completely.
As if there's no film
By press-molding the frame of the thin PET film, it will fit the curved-edge of iPhone display perfectly and protects the edge of the screen. It comes in black or white to matches the iPhone display and fits as if there is no film on it.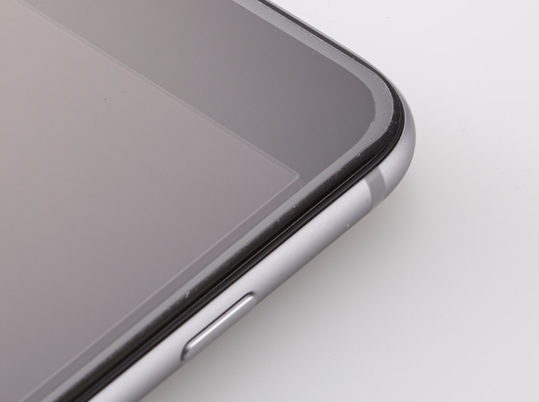 Conventional Film (the edge is floating)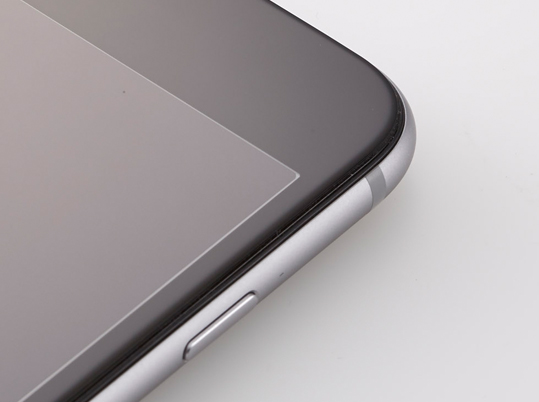 Simplism product (overs till the edge)
Surface Hardness (9H)
The hardness of its surface is 9H level which is more than four times than the typical films. It has a strong resistance against scratches, even cuter cannot leave scratches.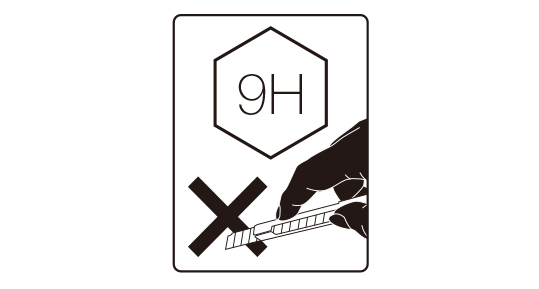 *The frame part is not glass but PET, it does not have 9H hardness.
Made in Japan Glass
Soda lime glass made by Asahi Glass Co. Ltd., which is very famous for strong tempered glass was used, will satisfy users with its high hardness and high-quality.
Bubble-less
The most difficult part of applying protection film on the screen is not to have bubbles caused by small dust between display and film. Even small dust makes bubbles making it hard to remove even if trying strongly squeeze it out. There must be many people gave up applying films because of this problem.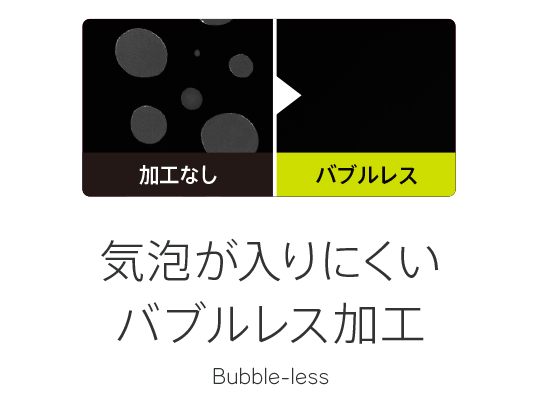 Simplism "Bubble-less series" films do not cause bubbles by absorbing micro dust with the specially processed silicone adherence part in-between film and display.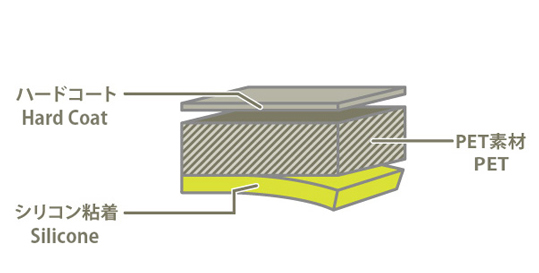 "Bubble-less Film" is a registered trademark of Trinity, Inc.
*If there is a large duct between the film and screen, it would cause bubbles. Please remove dust before applying the film. The film can absorb micro dust.
*The dust won't come through the film. You still could see them in on the screen even if there are no bubbles.
"Magical Tool V3"
"Magical Tool V3" makes aligning the protector film dramatically easier. Attach the film like magic by inserting the tool into the micro-USB (Lightning) port for easy alignment. The multi-use "Magical Tool V3" can be used as a cable manager for headphones as well.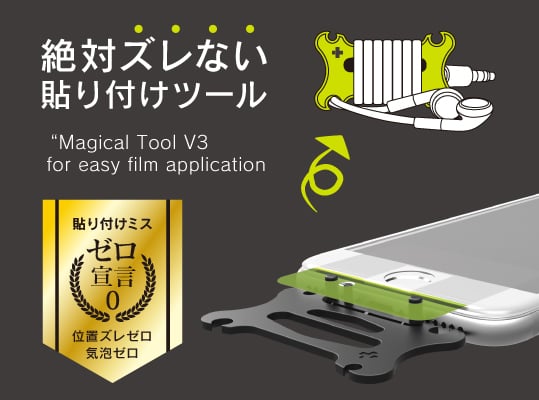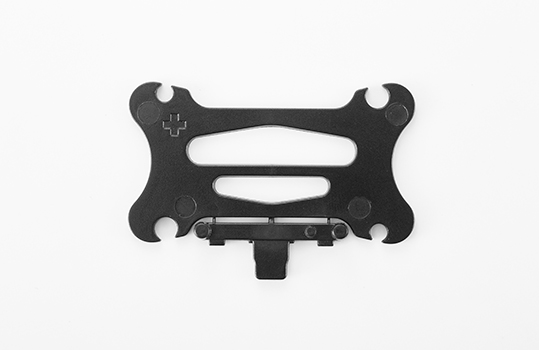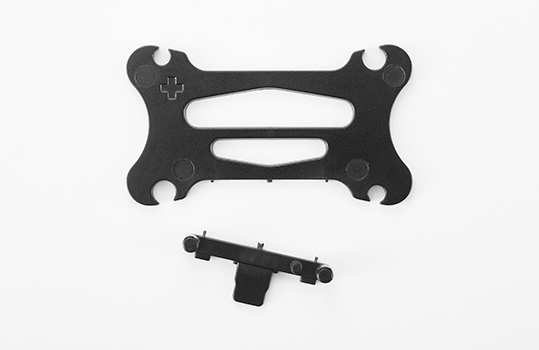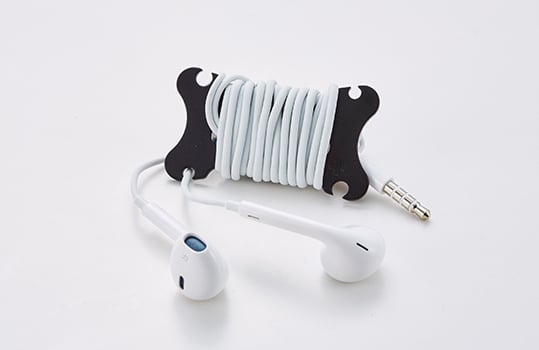 Supportive Items
The supportive items were included to help users apply the film easily. Remove the fingerprints or dirtiness on the screen with microfiber cleaning cloth, and remove the dust completely with dust-removing tape.
- Microfiber Cleaning Cloth
You can quickly wipe off fingerprints and smudges without scraping the screen with micro fibers.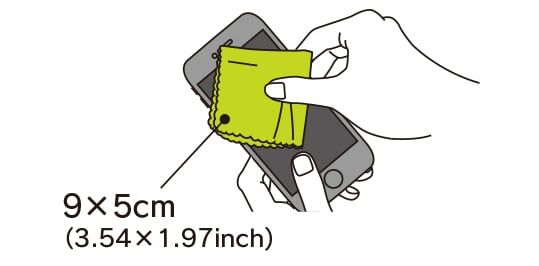 - Dust-removing Tape
Dust-removing tape is in a large size of 90 x 50 mm. You can paste 2 times on the iPhone just dust the whole screen except for corner.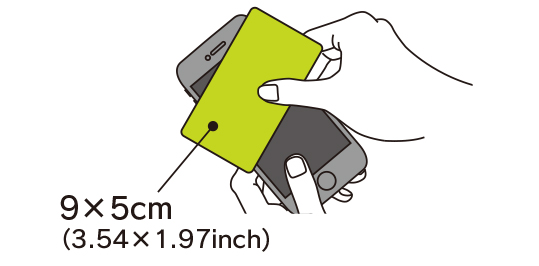 FAQ
Is a glass film protector included in this product? 3D Frame Screen Protection Glass which covers till the edge of the display will come with the case.
Can I use it for iPhone 6s/6? No, you cannot. Please use Aegis Full Cover Case for iPhone 6s.
Where does the product name "Aegis" come from? The name Aegis came from shield goddess, Athena, from Greek mythology. The name was adapted in the sense that Aegis guards from any disorder.
Model Number / UPC
Clear Case + White Frame Glass
TR-AGPIP164-CLWT
885382024253

Clear Case + Black Frame Glass
TR-AGPIP164-CLBK
885382024260
Package
・Case
・Screen protector glass
・Hand Strap
・Dust-removing tape
・Microfiber cleaning cloth
・Magic Tool V3

・Case
・Screen protector glass
・Hand Strap
・Dust-removing tape
・Microfiber cleaning cloth
・Magic Tool V3
Spec
Color
Clear Case + White Frame Glass
Clear Case + Black Frame Glass
Size
Clear Case:
70 × 139.6 × 8mm(W × H × D)
Frame Glass:
63.1 × 134.3 × 0.25mm(W × H × D)
Weight
Clear Case:
65g
Frame Glass:
8g
Package Size
110 × 185 × 18mm(W × H × D)
Package Weight
94g
Compatible Product
iPhone 4.7inch *2016 Model

※You cannot use it for iPhone 6s /6.